For this episode of the Ponderings Podcast, Daniel spoke with Paul Lloyd, senior pastor at Victory Outreach Church in Manchester. Paul discusses the changes that his church has undergone and successes they've had during this time of pandemic, balancing the 'two wings' of church, and being a 'wave rider' during tumultuous times.
Check out Paul's upcoming book, Leading Broken People, which will be published in September 2020.
Subscribe to the Ponderings Podcast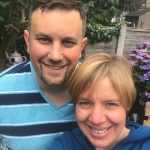 Daniel is a gifted speaker, particularly on the topics of how community groups can partner with government, the role of faith in local services, and how to engage the community in local action.
Daniel previously worked as a history teacher in a London secondary school and later as training and development manager for a large voluntary sector organisation in east London.